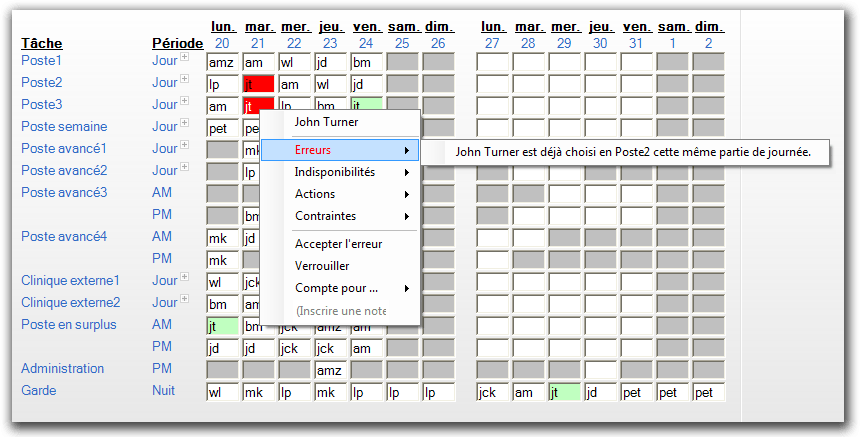 See more
Enjoy peace of mind
It is not always easy to identify the best scheduling solutions. Adapting schedules based on priorities, availabilities, and requests can be complex and can bring some concerns when equity rules needs to be respected.
For peace of mind, Genesis offers several tools to facilitate adaptation, design and schedules distribution. With these tools, you will be able to:
let Genesis guide you to avoid scheduling conflicts;
view statistics and increase the level of equity rules;
manage the approval of requests;
publish, in one click, schedules and updates;
notify individuals affected by a change.
For your peace mind, be aware that our team of specialists is at your service.