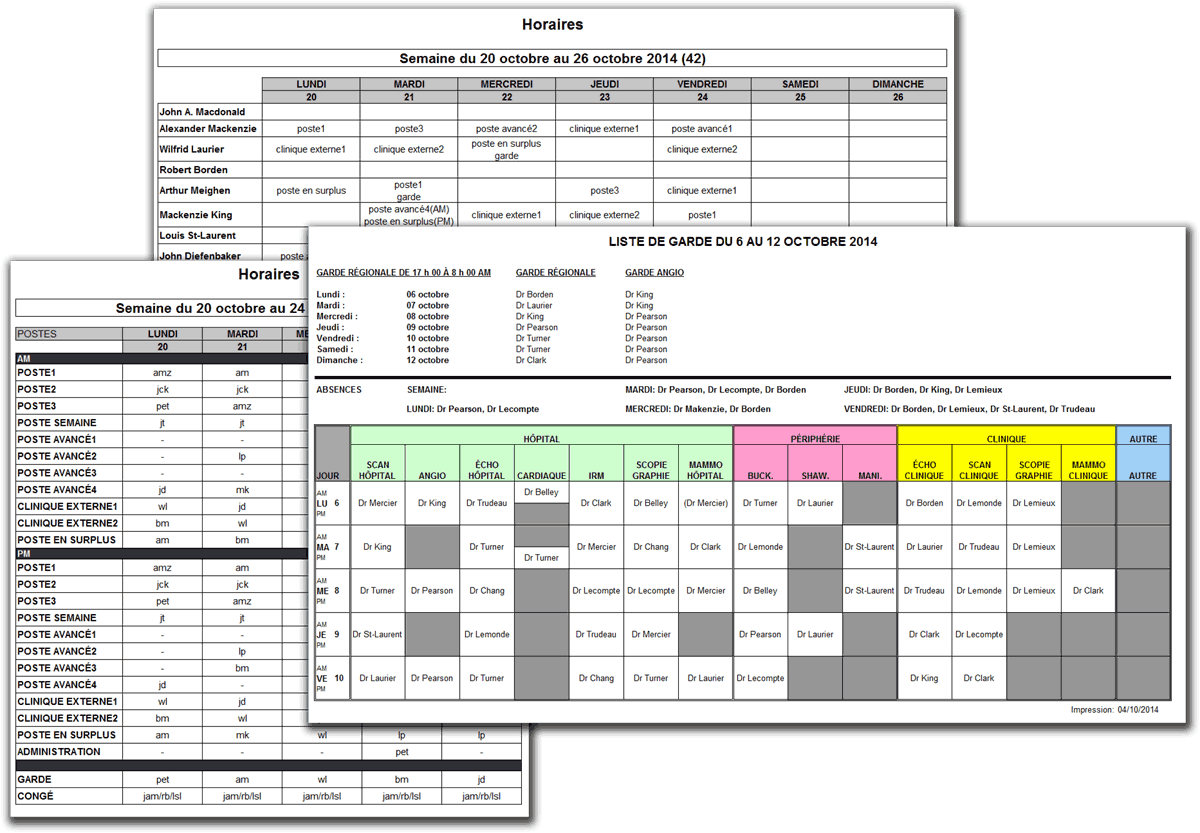 See more
Work independently rapidly
In order to be able to work independently rapidly. Our team has set up the following services:
- The installation service. Which ensure that the Genesis platform is configured according to your needs and ready to be used.
- The turnkey service1. This is a one year service that includes staff training on the use, configuration and customization of the Genesis platform.
With these two services, new Genesis users have the necessary tools to:
design and manage schedules,
configure the software and web service according to their current and future needs,
generate statistics and monitor the respect of the equity rules.
1- Note that the "turnkey" service can be extended.