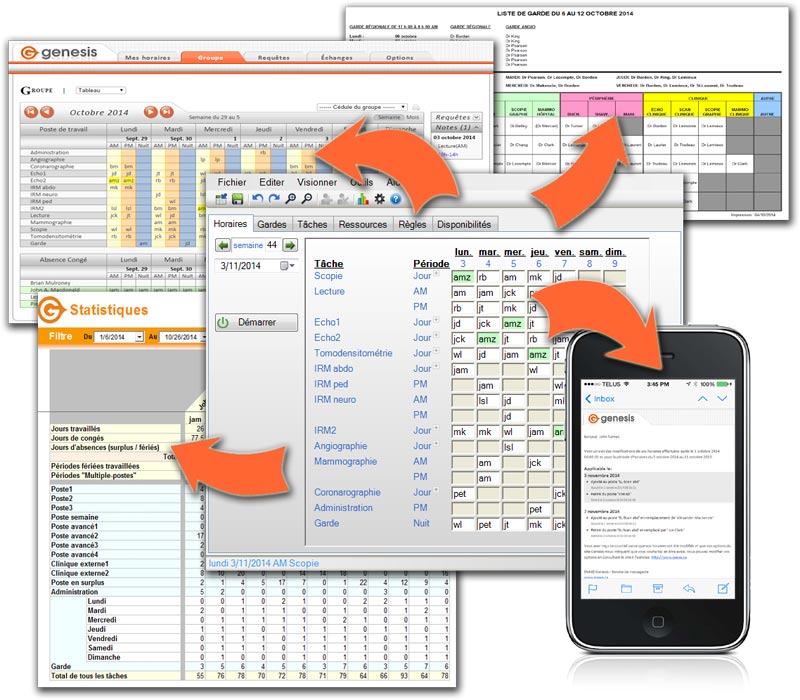 See more
Employee scheduling can be true a nightmare!
These are often the complications that arise when managing complex schedules. The Manager must consider multiple requirements such as;
Validating available resources,
Distributing the task to the appropriate person,
Appointing tasks based on employee expertise,
Coordinating employee personal requests, deadlines,
Having to meet constricting…
Managing all these requirements can quickly become a challenge, with a lot of frustrations, errors and disappointments.
The Genesis software is designed to mitigate these irritants and help you save time, money and energy.
Genesis is a complete solution that can be customized to fit your needs.
Be more efficient...